My family originate in
WEST TANFIELD, NORTH YORKSHIRE
Main Street, West Tanfield, North Yorkshire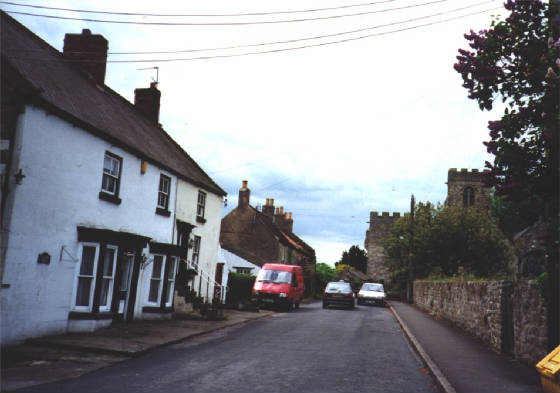 Since starting this site, I have been overwhelmed at the response which I have received for which I am very grateful. Several of us have pieced together quite a bit of the jigsaw.
This site is an attempt to record what I've learned about our family history and it is being very successful in this endeavour...

I would welcome contributions and can share quite a lot of detailed information in return about the HESLINGTON family.
I am still trying to take the Family Tree back beyond 1742, but have filled in many other details of the descendants who lived in the 19th century and early 20th century.
West Tanfield from River Ure Bridge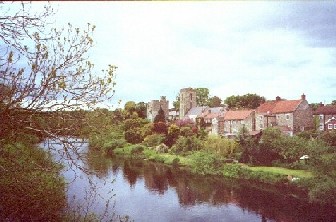 showing Marmion Tower and St Nicholas' Church
I was inspired to do the research into the HESLINGTON family because it is an old and relatively rare English name. There is a village called HESLINGTON near the ancient City of York, England
and a HESLINGTON Hall, which is now part of York University. Hammond Heslington and his wife are buried at St Paul's Churchyard, Heslington!

My Maternal Grandmother was surnamed HESLINGTON before her marriage.
Her Father was PARKER DUFFIELD HESLINGTON.

This work has been in progress for 10 years! I feel there is a lot more to discover......about HESLINGTON ancestors.

My Great Grandfather
PARKER DUFFIELD HESLINGTON was baptised on 7 January 1827 at
West Tanfield, near Ripon, North Yorkshire, England.

Others may like to share in this fascinating project, whether or not actually descended from, or related to, the HESLINGTON family....


Click here for GENUKI - Yorkshire Records Site
St Nicholas Parish Church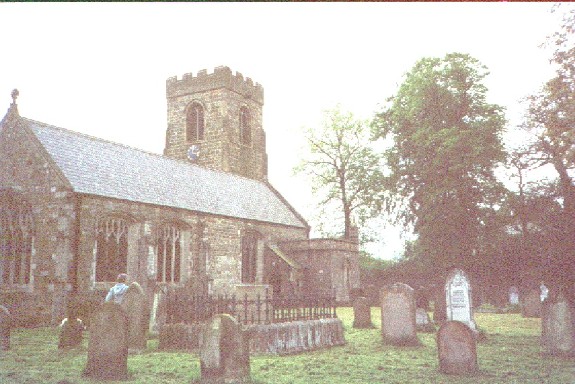 white marble stone to right of picture is the grave of WILLIAM HESLINGTON WHO MARRIED SARAH CLOSE
William HESLINGTON, whose grave is below, was married to Sarah CLOSE on 7 May 1831. Their daughter, Mary, who is commemorated on this headstone is actually buried nearby ..
William is an Uncle of PARKER DUFFIELD HESLINGTON, my Great Grandfather and is my second great grand uncle!
GRAVE OF WILLIAM HESLINGTON (MARRIED SARAH CLOSE)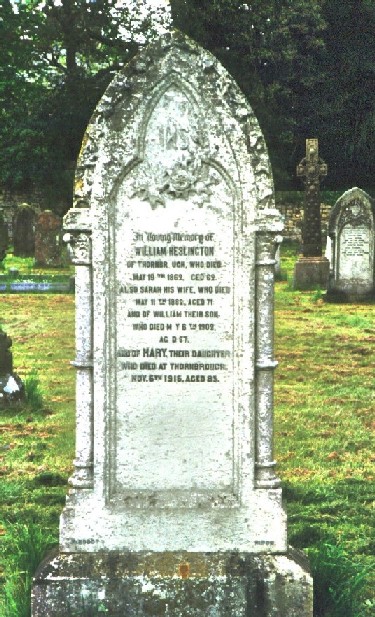 UNCLE OF MY GREAT GRANDFATHER PARKER DUFFIELD HESLINGTON
Link to CURIOUSFOX LOCAL HISTORY WEBSITE FOR ENTRIES RELATING TO WEST TANFIELD WHERE MY HESLINGTON ANCESTORS ORIGINATE FROM